Transforming Flybuys' rewards store.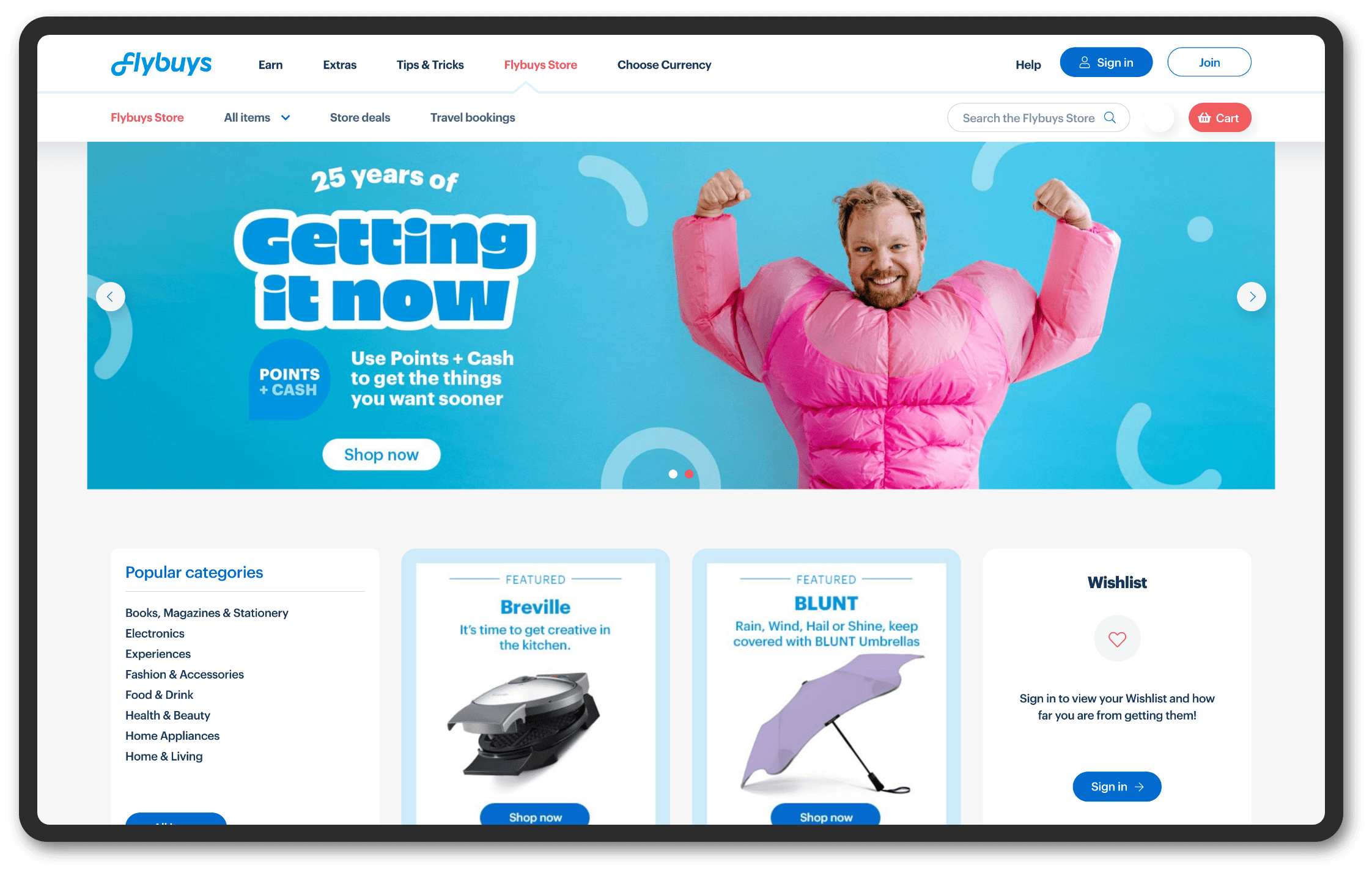 Services provided
Content strategy
UX/UI design
Ecommerce development
Integration
Ongoing support & maintenance
The challenge
Flybuys is one of New Zealand's most recognised and loved brands. However, after 24 years, Loyalty NZ knew they needed to revitalise the brand and transform the programme to meet the changing needs of their 2.9 million members.
Loyalty NZ engaged us to architect and integrate a new ecommerce platform to transform the Flybuys Rewards Store using Adobe Commerce.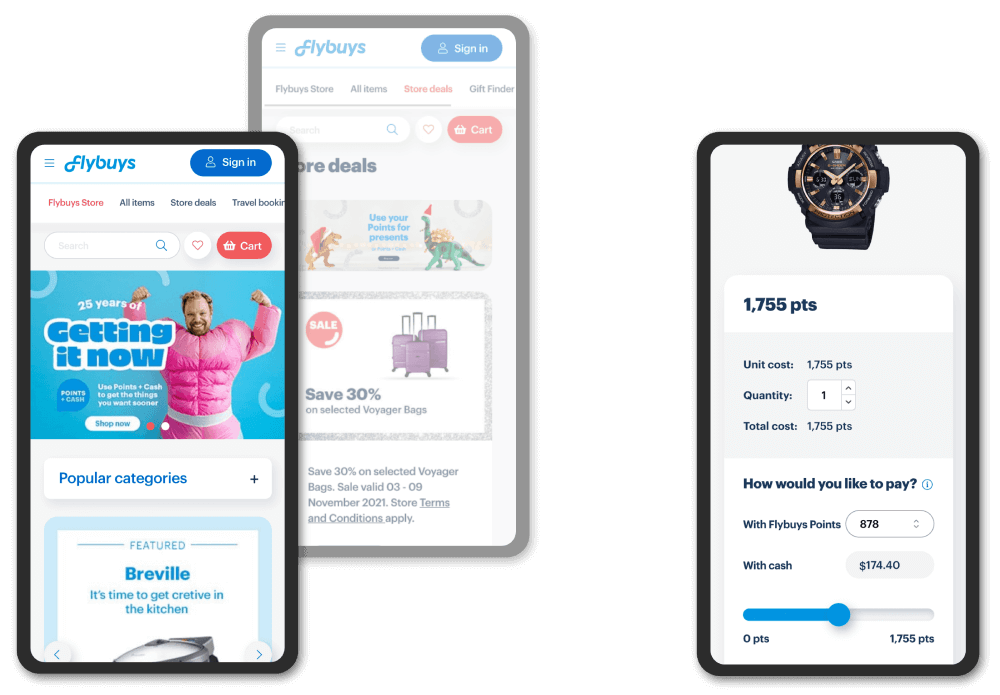 What we did
When assessing platforms, scalability and customisation were key factors. Loyalty required their own points currency solution which meant that a traditional out-of-the-box offering wasn't going to suffice. After taking everything into account, Adobe Commerce was the natural choice for flexibility, longevity and growth.
The Flybuys programme allows members to collect points from over 50 participating brands. These points can be used to purchase products, vouchers or experiences within the store. One of their main goals was to improve the purchase experience. Members now have the ability to purchase multiple products within a single transaction using a combination of points, cash or points + cash.
The build involved multiple and complex integrations to make their internal processes more efficient by simplifying their content management methods and streamline their fulfilment workflows.
The interface integrates with Algolia search, providing real-time results, quickly connecting visitors to the relevant products and services they are looking for. This has helped increased increase customer engagement, conversion rates and total revenue.
Improvements were needed to improve processes to manage and support increasing volume of product data. A new PIM solution was required to support seamless integration of product data across multiple channels and partners. Akeneo was selected and integrated, which suits their business needs perfectly.
CRM integration automatically sync member data, points, orders and refunds for the added convenience and flexibility consumers expect nowadays. The web store is also fully integrated with Magento Order Management utilising the full Adobe/Magento eco system.
The results
Since the launch in 2020, site metrics and sales have been encouraging.