Improving the experience to drive enquiries.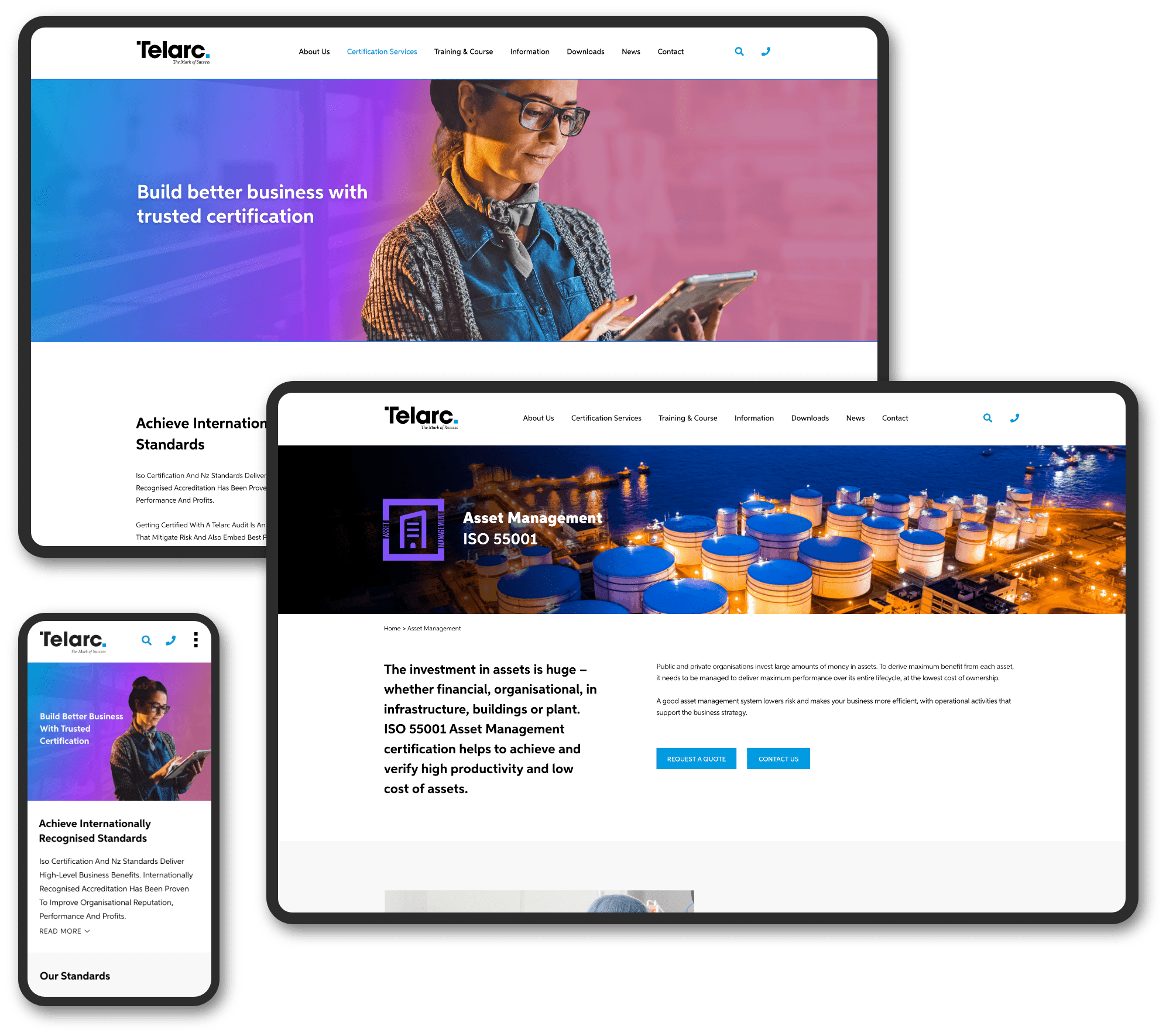 Services provided
Planning & consultation
On-page SEO
SEO reporting & analysis
UX/UI design
Web development
Ongoing support & maintenance
Telarc's outdated website layout and confusing navigation was costing them in search engine rankings. We updated their layout with a fresh, clean design that was pleasing to browse. We worked with Telarc to re-organise their menu architecture to make it more sensical and intuitive. We paid special attention to their main call-to-action, their quote enquiry form. We tweaked the structure and display to make it less daunting for users to fill out.
The results
Since talking over the site, we've seen a steady increase in site visits and quote enquiries.
We continue to work with Telarc to make improvements to the site to increase visits and conversions.