Zempire Online Multi-store
Centralising management of a global expansion.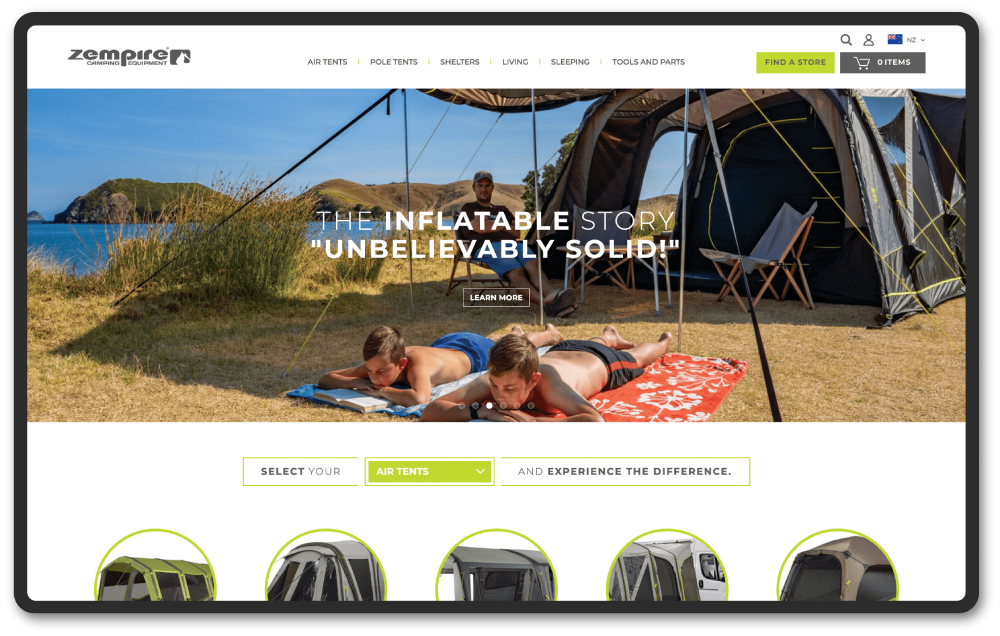 Services provided
Planning & consultation
Content strategy
UX/UI design
Ecommerce development
Optimisation & data
Ongoing support & maintenance
The challenge
With well-designed camping products that are built to last, Zempire is one of the fastest growing camping brands in the world.
Having developed the Australasian market, Zempire wanted to scale up the business and sell directly to the international market, using its existing Magento M1 website as an omnichannel hub.c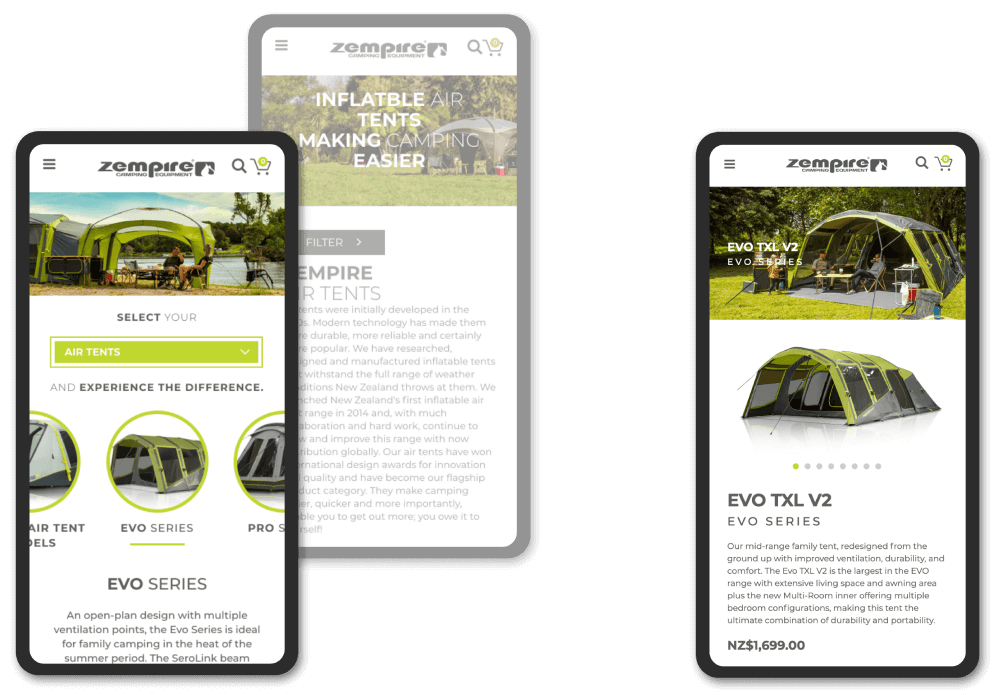 What we did
The new website needed to showcase Zempire's product range, but also offer flexibility to support growth well into its future. The client needed a platform that would provide longevity, could cope with an expanded product range and support internationalisation.
With many of Zempire's sales currently made through stockists, the client was keen to increase direct to consumer sales on a global scale. We created a multi-store for NZ, Australia, Europe, the UK and the US. Geo IP driven multiple storefronts were set up for each market, with an integrated warranty, claim system and multi-currency support.
We then implemented new features and functionality to improve user-experience and drive sales by introducing a smooth one step check to reduce cart abandonment, and allow users to make purchases quickly and easily.
The results
Zempire has benefited from a streamlined back-end process through API integration of customer sales data from the website through to Zempire's back-end system. It now serves relevant content and products for each different market, and tailors the experience for customers around the world – all from one central admin panel.