Chelsea Sugar Baker's Hub
Managing one of NZ's most visited sites.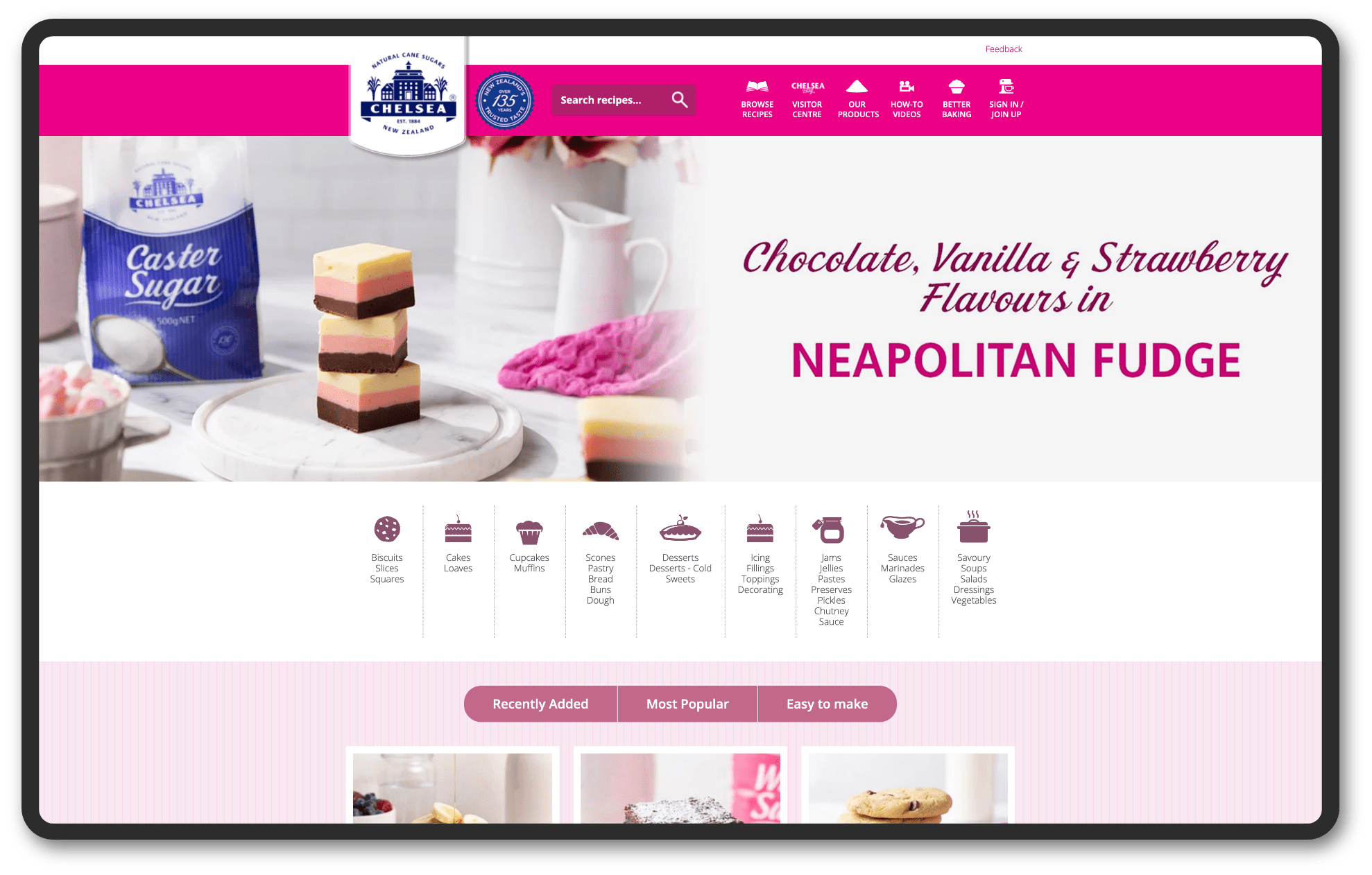 Services provided
Hosting & support
Web development
Planning & consultation
The challenge
Chelsea engaged Tin Soldier to pick-up and take the Chelsea website to the next level from both a design and usability perspective.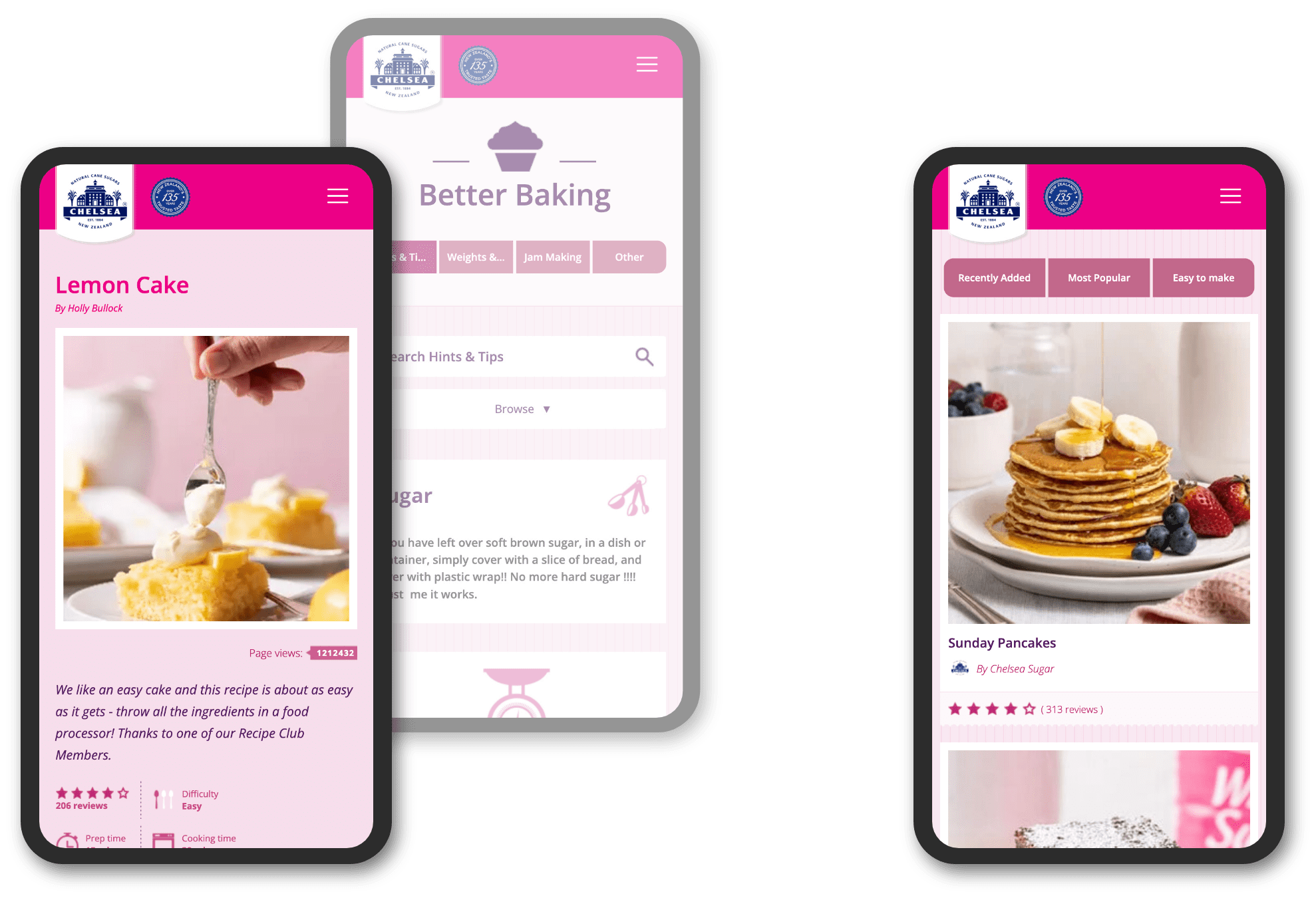 What we did
Tin Soldier continue to work closely with the Chelsea team to undertake design updates through to development and online maintenance and support, providing Chelsea with a digital platform for visitors to interact in a user-friendly way.
The results
The website plays a key role in the continued growth of the brand and the results speak for themselves with repeat visits, time on site and user interaction.