Resene Paint Online ColorShop
Pushing paint into the future.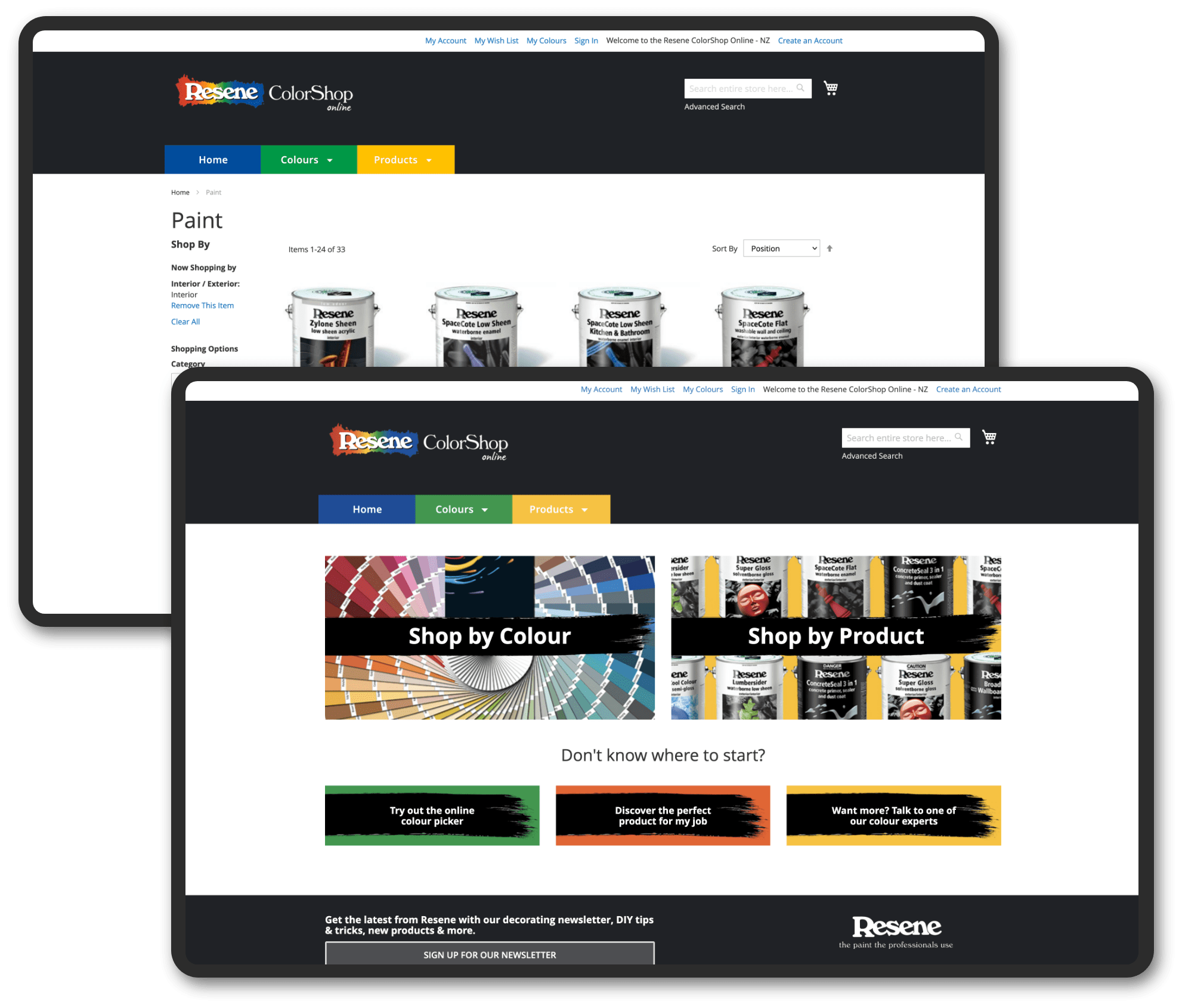 Services provided
Planning & consultation
UX/UI design
Ecommerce development & implementation
ERP integration
Ongoing support & maintenance
The challenge
Resene engaged Tin Soldier to take their Magento store and deal with a backlog of support tickets that had been left unattended. They were also looking for an ecommerce expert to make recommendations on where they should be focussing their efforts.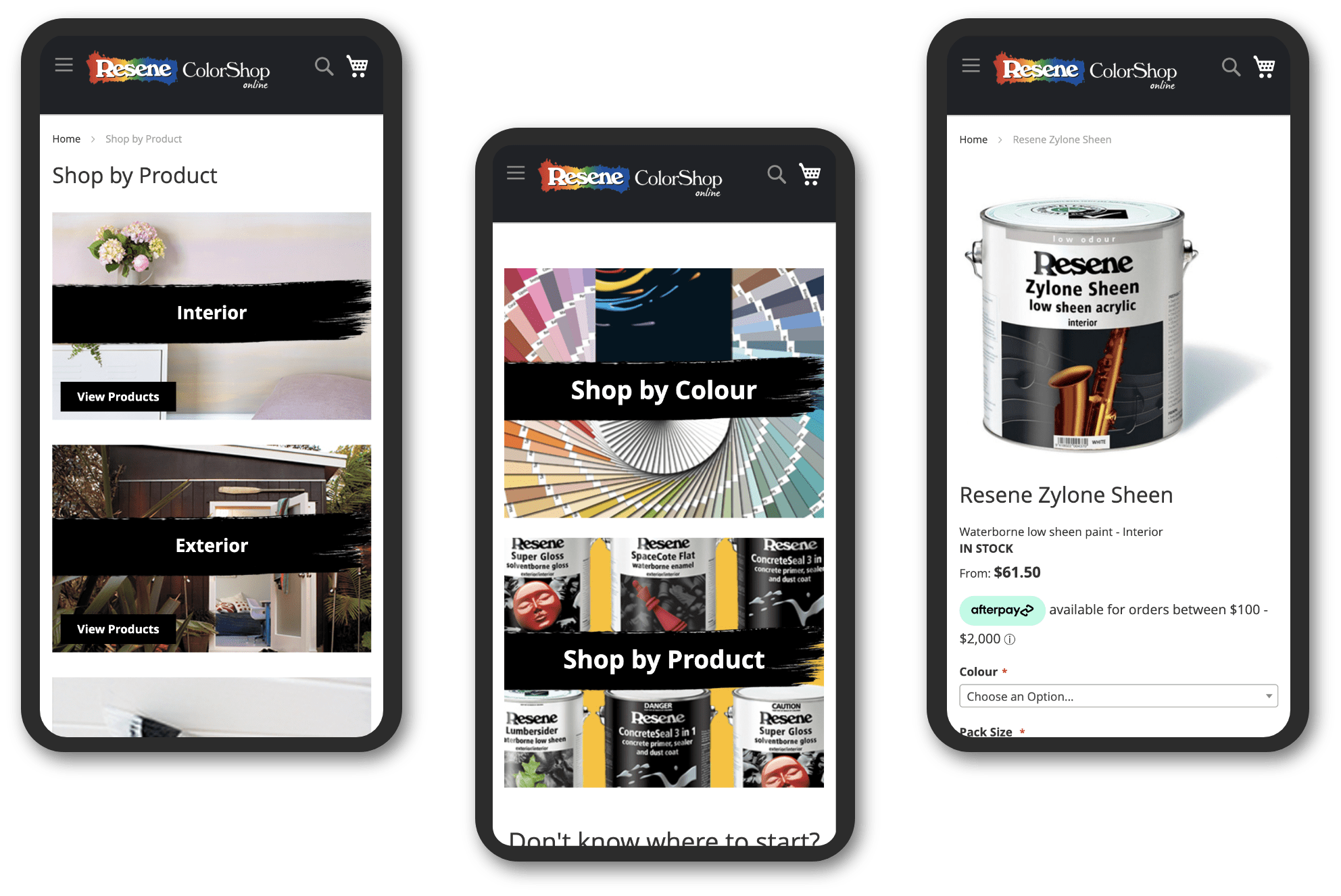 What we did
We started with a full site audit to discover how the site operated and what opportunities for optimisation there were. Through conversations with the client, we got a feel for their biggest pain points with the site and took to addressing those.
Since then, we prioritised and implemented a series of large projects, including:
a comprehensive integration with their ERP, saving untold hours of effort for customer service
an updated click & collect feature, solving payment bugs that became evident during lockdown
implementing buy now, pay later functionality, increasing online sales 
The results
With some day-to-day headaches put to rest with a more efficient system, the team can operate more smoothly.
We continue to work closely with Resene to develop, prioritise and execute their plan of work for the foreseeable future.