Standing out in a sea of sameness.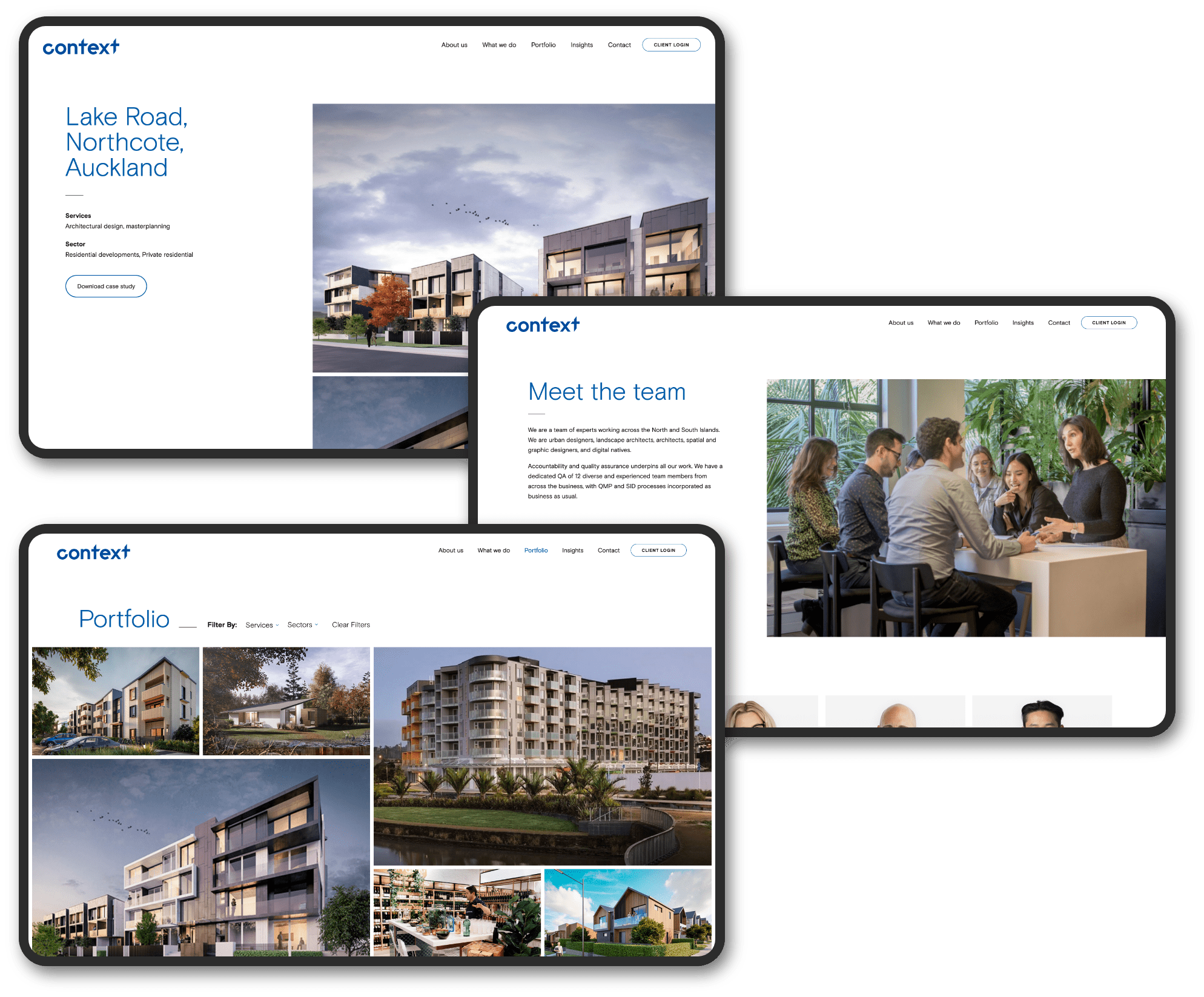 Services provided
Planning & consultation
UX/UI design
Web development
Context Architects needed a new look to their website that complimented the fresh, progressive direction their company was taking. The challenge was coming up with a simple, modern design that stood apart from other architecture firms in the country. We implemented a clean, visual layout that didn't feel too crowded. Using Elementor in the WordPress platform, we were able to hand the ability to create and edit impactful content pages back to the client.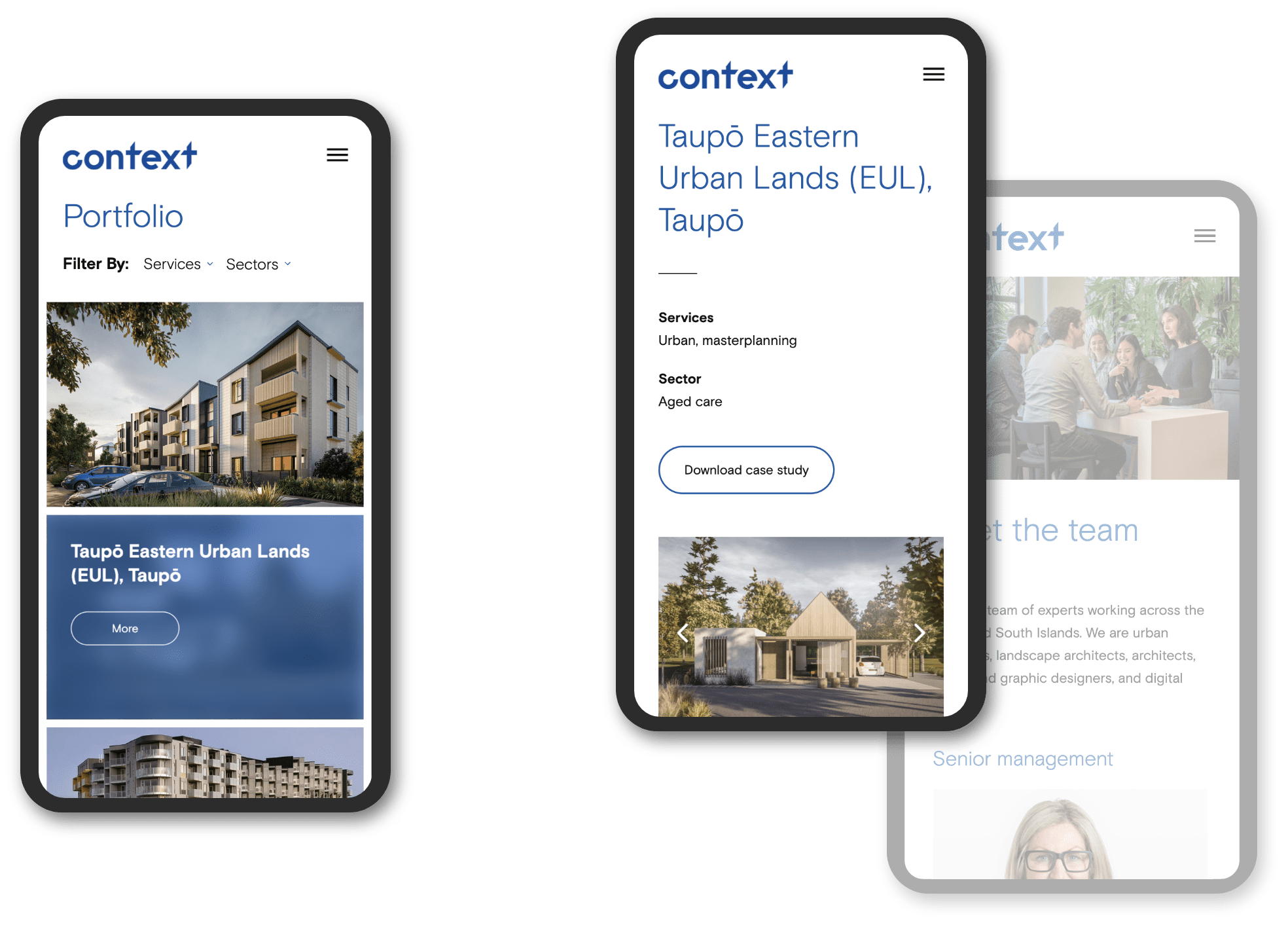 The results
The client boasts a website that stands out from their competition and shows off their work in an impactful way.