The ecommerce landscape is evolving rapidly. With mobile devices driving a significant chunk of online traffic (over 60% of all web traffic now), ensuring a seamless and responsive mobile-optimised shopping experience is no longer a luxury - it's a necessity.
We often get asked why mobile optimisation is important, so let's delve into the significance of responsiveness of mobile optimisation for ecommerce and how it impacts customer experience (CX), conversion rates and engagement.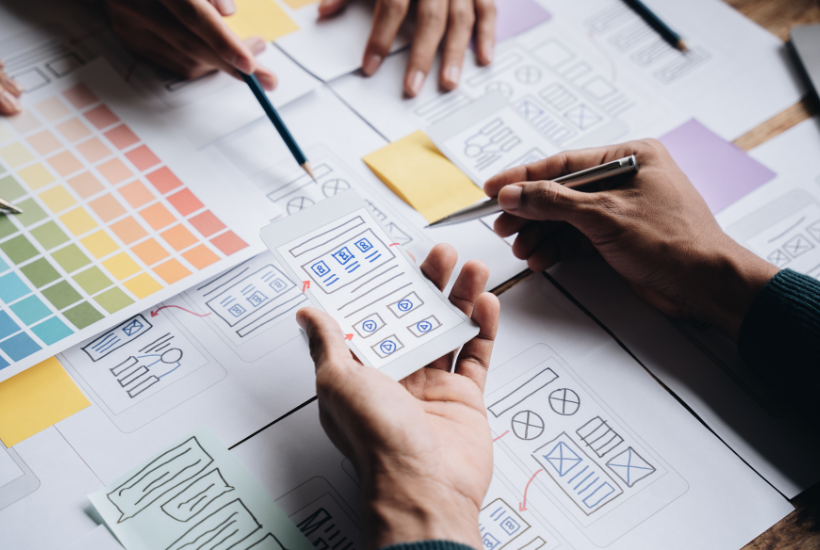 Understanding Responsiveness in Ecommerce
In the realm of web design, 'responsiveness' refers to a site's ability to adapt its layout to the screen size and orientation of the user's device. Responsive websites provide optimal viewing experiences across devices, from mobile phones and tablets to laptops and large desktop monitors.
For ecommerce businesses, responsiveness plays a critical role in three key areas:
User Experience: A responsive website means easy reading, intuitive site navigation, and minimal resizing and scrolling, leading to improved overall user experience.
SEO Ranking: Google's search algorithm favours mobile-friendly sites, a key feature of responsive design. With Google's shift to mobile-first indexing, it's clear that optimising for mobile is crucial for search visibility.

Speed: Responsive design contributes to faster webpage loading times. Speed is a significant factor in Google's ranking algorithm and is essential in keeping users engaged.
Mobile Optimisation Strategies for Ecommerce Sites in 2023
Let's explore the top mobile optimisation strategies that all ecommerce businesses should consider:
Accelerated Mobile Pages (AMP): AMP is a Google-supported project aimed at enhancing mobile web browsing by enabling pages to load almost instantly. Ecommerce giant eBay, for instance, uses AMP for its product and category pages, reducing load times and improving user experience.
Progressive Web Apps (PWAs): PWAs combine the user-friendly features of apps with the reach of the web. They offer offline functionality, push notifications, and faster load times. For instance, Alibaba, the world's largest online B2B trading platform, saw a 76% increase in conversions across browsers after upgrading their site to a PWA.
Mobile-First Design: This strategy prioritises designing the site for mobile before scaling it up for larger devices. Luxury fashion retailer Net-a-Porter uses mobile-first design, ensuring a seamless shopping experience that helped increase mobile sales by 96%.
Voice Search Optimisation: Voice commerce is gaining traction. Optimising for voice search involves incorporating conversational keywords and phrases into your site. Consider, for example, how Ocado, a UK-based online supermarket, allows customers to add items to their shopping list using Google Assistant.
One-Click Checkouts: Streamlining the checkout process is crucial for mobile optimisation. For instance, Amazon's one-click checkout saves customers' payment information, dramatically speeding up the checkout process and reducing cart abandonment. Shopify's Shop Pay has an average checkout-to-order rate of 1.72x times higher than those going through regular checkouts.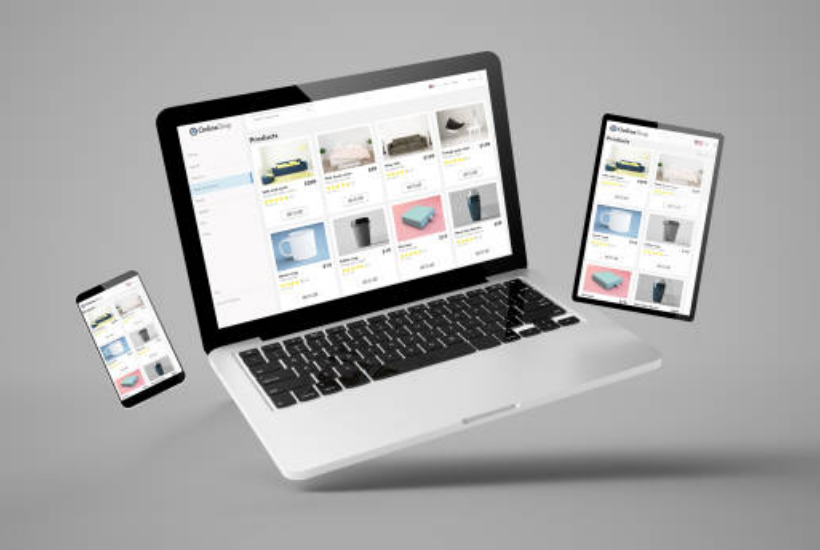 Expected Results: CX, Conversion, and Engagement
Adopting these mobile optimisation strategies can lead to significant improvements in CX, conversion rates, and customer engagement.
Enhanced Customer Experience (CX): A responsive, mobile-optimised site provides a smooth, convenient shopping experience, increasing customer satisfaction and loyalty.
Increased Conversion Rates: By simplifying navigation, streamlining checkout processes, and reducing load times, businesses can significantly reduce cart abandonment and boost conversion rates. Alibaba's conversion rate increase is a testament to this.
Greater Customer Engagement: Features like push notifications in PWAs and personalised product recommendations foster customer engagement, leading to higher repeat traffic, increased sales, and stronger customer relationships.
In Conclusion
As we move through 2023, prioritising responsiveness and mobile optimisation is key to meeting customer expectations, standing out in the crowded ecommerce market, and ultimately, driving growth and success.
Ready to collaborate? Discover how our responsiveness and mobile optimisation strategies and conversion experts can help boost your ecommerce success.

BY CRAIG RUNDLE
Director at Tin Soldier
Craig, founder and Director @Tin Soldier lives and breathes digital. Being slightly geeky, since the late 90's he has been involved and watched the internet grow from one page websites through Web 2.0 and more recently with the advent of AI technologies. Craig's passion is ecommerce, in particular creating great customer experiences through personalisation, content and connected systems.